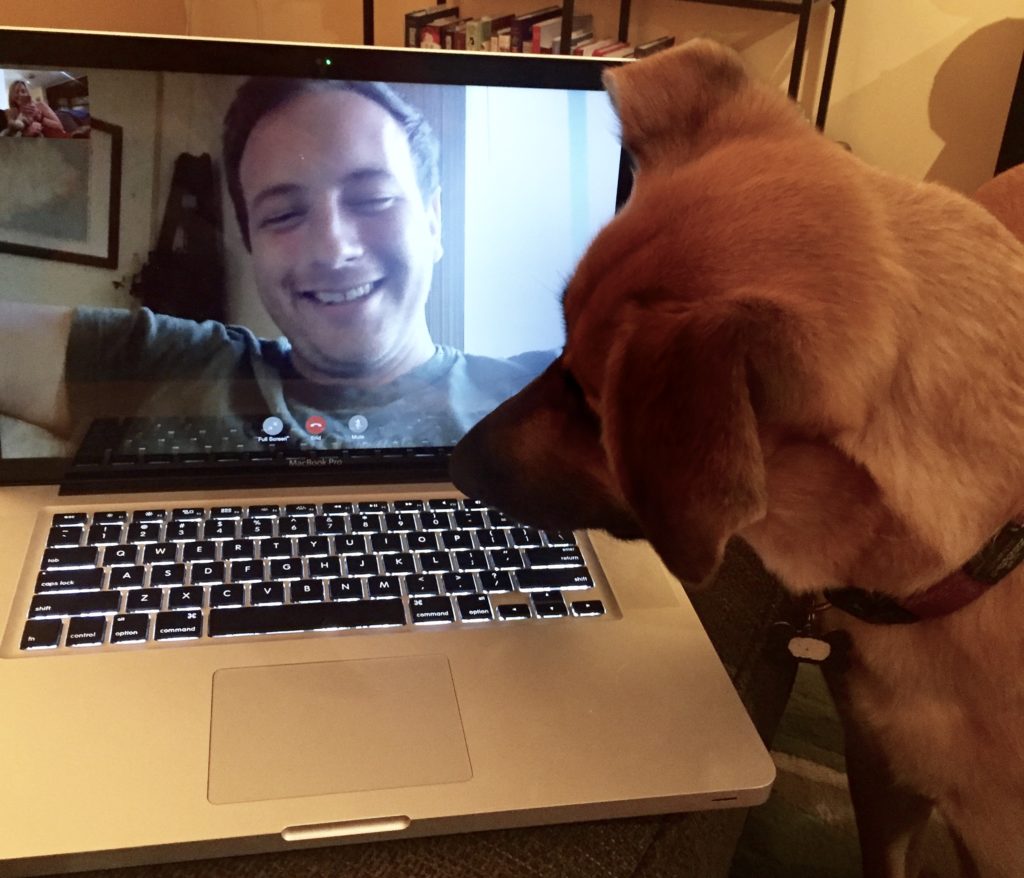 The beginning of Ryan's fourth year of medical school was dedicated to radiation oncology, learning the fundamentals and auditioning at various programs. Students are encouraged to partake in away rotations, which consist of working as a visiting student in other hospitals, if they are pursuing a more competitive specialty (i.e. one with fewer residency spots available). Away rotations offer students the opportunity to test the feel of other programs and showcase their skills and dedication to pursuing the specialty.
In addition to a four-week rotation in radiation oncology at his medical school, Ryan participated in three away rotations. This led to him being gone for almost two months (there was a two-week away rotation in Chicago in the middle), contributing to our longest time apart since we began dating. We survived, though I am not sure long-distance is something I want to try again soon.
Each program held different expectations for Ryan regarding workload, with some requiring medical students to only conduct new patient consultations and others expecting medical students to share the same daily tasks as the residents. With most assigned patients, Ryan conducted a history and physical and helped plan radiation treatment with a resident and the attending. Ryan preferred having more to do throughout the day but took advantage of the rotations that assigned him less patients at a time to more thoroughly research different kinds of complex cancers. It was exciting for Ryan to finally get to work in his chosen field of medicine and validating for him to enjoy working in the radiation oncology clinics.
Beyond being an opportunity to learn more about the field, the away rotations are essentially extensive interviews with huge implications for where we can be for Ryan's residency. Establishing a positive impression during the rotation goes a long way towards programs later ranking you highly in the match process if they feel you will be a good fit in their program. From small social interactions to presentations given to the entire department, Ryan was constantly auditioning and feeling the stress associated with trying to impress.
Two programs officially interviewed Ryan for a residency spot during the rotation, meaning he took time away from the clinic to meet with most of the attendings associated with the residency program. The other two programs will be interviewing Ryan later this winter at the same time as other candidates because their policies do not allow for interviews to occur during the away rotation.
Meanwhile back at home, I sometimes struggled to make my travails walking the dog or doing laundry sound interesting following Ryan's experiences in and out of his away rotations. Throughout the away rotations, he was also exploring new cities and places that we will potentially live. It was not a vacation, but there were definitely moments that offered him a real escape from the daily minutiae of living at home.
We made sure to talk on the phone everyday, often late at night for one or both of us due to time zone differences, and we threw in a few FaceTime sessions, which Lana seemed to appreciate (or be utterly confused by). My introverted self allowed at least one social outing per week (I think one week I even had two!), so that offered some fresh fodder for discussion.
But time apart was hard for both of us in different ways. It does help highlight some of the small things we take for granted with each other, from who makes the coffee in the morning, to companionship on dog walks, to having the oven preheated for dinner by the time you get home from work, to small tokens of affection, and much more. It gave me a great excuse to put wedding planning on hold for a while, and now we both feel some of the stress of trying to catch up and make some of those major decisions.
Ryan came home full-time in October and jumped immediately into studying all day everyday for the USMLE Step 2 exam. He survived, and now the overarching stress is waiting for interview invites and preparing for all the travel to come in the next three months. Oh, and the wedding planning.
It seems many still get confused with what his residency application and match experience entails, so please stay tuned for an FAQ post heading your way.