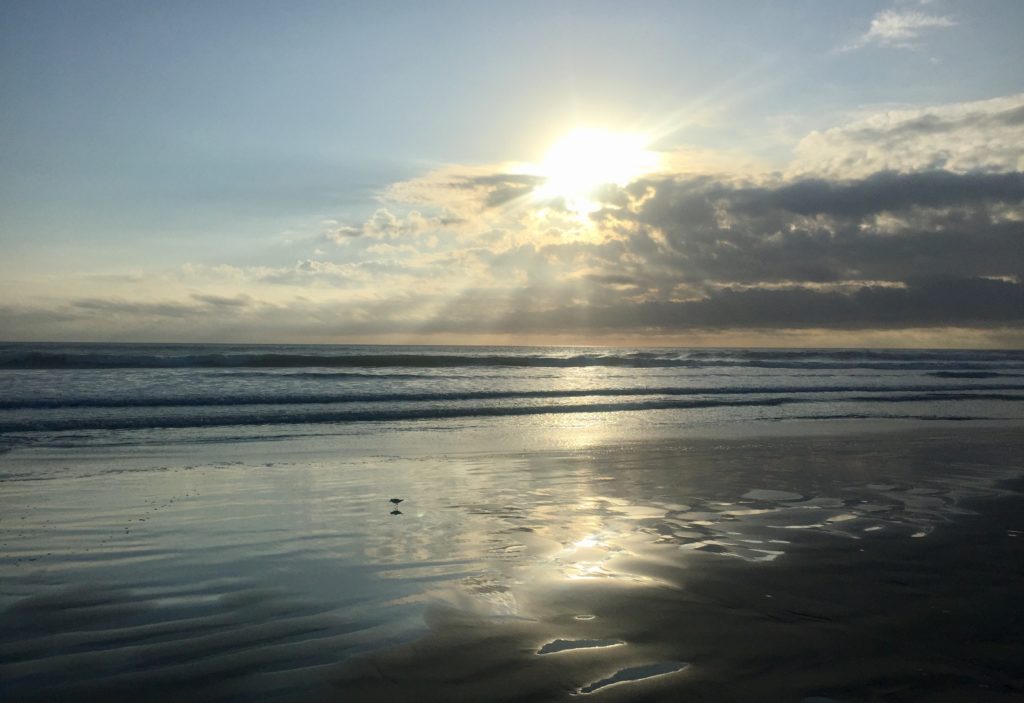 As Ryan travels for his away rotations, I find myself enjoying plenty of reading time. On his recommendation, I recently read When Breath Becomes Air by Paul Kalanithi, a powerful memoir of one man's transformation from student to doctor to patient and his struggle to answer how we find meaning in life, death, and illness.
Paul was in his final year of neurosurgery residency, one of the most rigorous and prestigious medical specialties, when he was diagnosed with terminal cancer. The book is split into two sections, before and after he receives his diagnosis. In Part One, Paul chronicles how his quest to discover what makes life worth living eventually leads him to pursue a medical degree and neurosurgery residency. After receiving his diagnosis, Paul allows readers to experience his frustration and loss and observe his battle to find meaning for himself through his responsibilities as a doctor and husband.
When reading, my feelings towards Paul fluctuated rapidly – awe and respect at what he could do with his mind and his hands as a neurosurgeon, frustration with his choices and what I deemed to be his inflated ego, guilt at feeling the right to judge this man who very much earned his right to have a big ego, and of course sadness, grief, and despair for him and his family having to live through such a tragic experience. 
These instinctive emotional responses do not surprise me, and I imagine many readers will circulate through similar if still subjective emotional reactions initially. The real power of the book comes from the deeper, existential takeaways that any reader can experience if they are willing to embrace it. It may not be an easy choice for, as Paul mentions, we live in a culture that shies away from mortality, grief, and death. Maybe it was easier for me as someone who has experienced my own deep personal grief (or maybe that is just my inflated ego). 
For medical students, residents, attendings, and hospital personnel, I expect mixed readyness to challenge the cultural narrative that often dehumanizes death and encourages us to deny and move on. Hospitals are the birthplace and death bed of many, the origin of physical triumph and tragedy for many more. It is a constant challenge for those in medical professions to actively humanize each case, each patient, each person that they see. The pull to get through the day, the invasion of personal and seemingly selfish thoughts (If this person's situation is worse than we thought, the surgery will be inviable and we can go home…please let it be worse than we thought.) is the instinctive response. Doctors must choose, over and over again, to confront this. No one can do it perfectly, and this facet of human fallibility is so well captured by Paul that even those far removed from illness and medical professions can appreciate and hopefully integrate this meaning for themselves. 
The instinctive reaction to judge Paul for his choices (How can you consider continuing to work those long hours instead of embracing the time you have left with your loved ones?) poses a parallel challenge to the reader. It is okay to have those thoughts, it is natural and expected. It is what you subsequently do with the thoughts that holds the greatest power. 
I believe that this book was not written to justify Paul's choices or even to memorialize them. It is to outline the vastness of a life transition that destroys the future you envision for yourself, as we all are in the practice of envisioning our futures, with the destroying capacity of a nuclear bomb. That path, that vision you have worked for years to build is gone, and you must go a completely different way. And not a way that may rejoin with that old vision, but a way that you are certain will never come near what the original vision represented. 
Paul effectively uses his choices and experience as a way to humanize what so many go through and what we often keep pushed back from our minds because it is too difficult to consider. Sure, I initially judge his decisions because they differ from what I imagine I would do in the same situation. That simply cements that I am not Paul, that I am a different person with a different complex network of values and visions for myself. And of course I am!
And there, hopefully for many readers, lies the true beauty. This book offers you the opportunity not just to gain insight of someone's experience with and acceptance of mortality but for you to gain profound respect for the inevitable relationship we all have with mortality and how we can choose to face it. 
For those in the medical profession, I believe it offers excellent guidance and encouragement to bring greater humanization to the medical world. A world that tries to build its foundation on science but must also make room for human imperfection, emotion, selfishness and capacity for selflessness. Meeting a patient where he is, understanding his fears, hopes and values, and melding this information with scientific fact and statistics. Knowing that it is not the length of life but the subjective quality that one judges one's life to have that serves as a legitimate basis for judgment and decision-making. 
In radiation oncology, Ryan will encounter patients who must make decisions that can dramatically alter their quality of life, and he knows he is accepting an emotionally challenging role, to blend his responsibility as a medical expert with the opportunity to support others through significant, and at times irreparable, life transitions. I hope I can support him and push him towards the challenge of treating each case, each patient with personal care. It is so hard, and no one can do it perfectly, but I feel immense respect for anyone choosing to accept that challenge in the first place (and continuing to take it on day after day).
How do you choose to relate to this book?