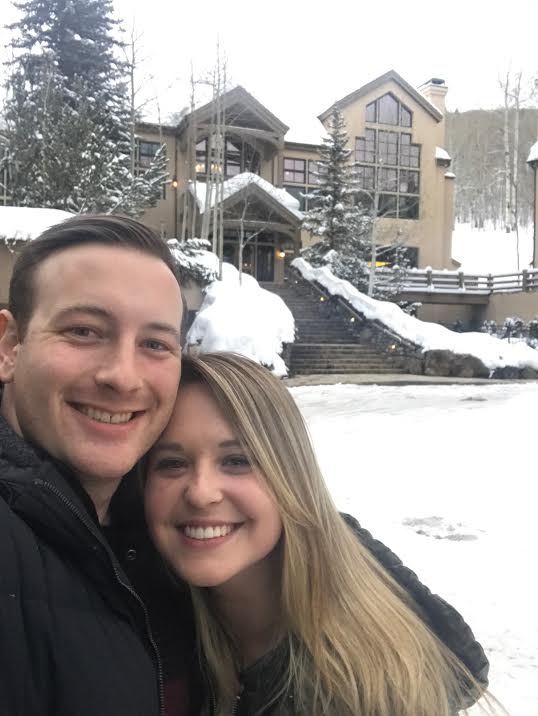 It is official, Ryan and I will be married on February 25th, 2018 at SaddleRidge in Beaver Creek, Colorado. The hours of researching potential venues online paid off when what we thought was our favorite based on Google images turned out to be as romantic, cozy, and intimate in real life.
Now there have been some understandable comments and expressed concerns about us doing a wedding in the mountains during the middle of winter. Some of these feel like genuine considerations and others feel like selfish reactions to perceived inconvenience. I try to take them all in stride and thought it might be helpful to share why we chose SaddleRidge as the location to exchange our vows.
Now, I do not strongly desire a wedding, and I certainly do not need one. The aspects of our marriage that most excite and mean the most to me can be met in the simplest of courthouse ceremonies. The biggest reason we are having a more traditional wedding is because it is something the groom wants. It was largely my call to say, okay then, if we have to have a wedding, can it please be meaningful to us? That can be a challenging ask in an industry that capitalizes on fantasy and cultural and familial expectations over the feelings of the engaged couple. I want to foster as much depth and sincerity in this as we can, and being the partner he is, Ryan supports that. 
Early in the venue searching process, we looked in the midwest, Florida, the Appalachians, and the Rockies, the latter being the dream. I cannot give an articulate reason why the mountains call to us because it stems more from an abstract connection than a rational association. Whatever the deeper calling, we kept comparing every possible venue to that mountain ideal. We hope to live in the mountains one day, and having a wedding there feels like a positive offering until we have that opportunity.
Underlying those irrational yet alluring leanings toward the Rockies, we learned that we could have a wedding somewhere less meaningful, but it would cost nearly the same (i.e. still a lot of money). Given that many of those on our small guest list would have to travel no matter where we ended up choosing a venue, it felt too wrong to try and settle for such an expensive event somewhere else. Thus, the search narrowed to the Colorado Rockies.
The mountain venue we kept coming back and comparing everything else to consistently was SaddleRidge. Technically a restaurant within a condominium, once inside, you feel like you are in a stand alone cabin in the mountains. With tall vaulted ceilings, rustic chandeliers, a large fireplace, and hosting a magnificent mountain view, the richly wood-toned space makes you feel cozy and welcome.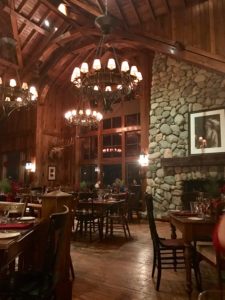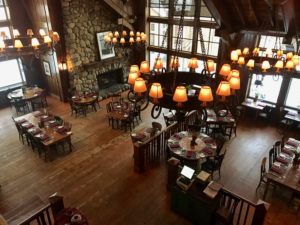 We found connection with SaddleRidge because it is located in a place that is meaningful and inspirational to both of us and fosters an authentic romantic atmosphere. It may not be meaningful in the sense of already having shared experiences and memories of the place, but one of the strengths of our relationship is our drive and ability to find new spaces to call our own.
This essay might be enough for some people to better appreciate our choice of venue, but there is still that decision to get married in the middle of winter. That actually stems from a different set of groom-related constraints, this time pertaining to his schedule. Ryan's fourth year schedule is constricted in the fall by away rotations, December and January have to be set aside for residency interviews, Match Day occurs mid-March, and graduation in mid-May. April is usurped by a plethora of birthdays leaving February as the ideal month if we want to be married before summer.
Do not get me wrong, I am thrilled to have a winter anniversary. It is a time of year that deserves a more authentic reason to celebrate. I like that it is a less popular time to be married and have my hopes absurdly high for a snowy backdrop. I apologize that it makes lodging and travel trickier. For those who cannot stomach it, thank you for considering us, and hopefully we can find a way to celebrate with you another time.
For the rest of you, I hope you can find something to make the trip worth your while. We sure will.